Catalogue for the exhibition Building Locksmithing for Use and Decoration: the Transformation of Window and Door Fittings
Martin Ebel et al.; 2021
National Technical Museum Prague – Plasy: 2021, size 170 x 245 mm, 296 p., bar., ISBN 978-80-7037-355-2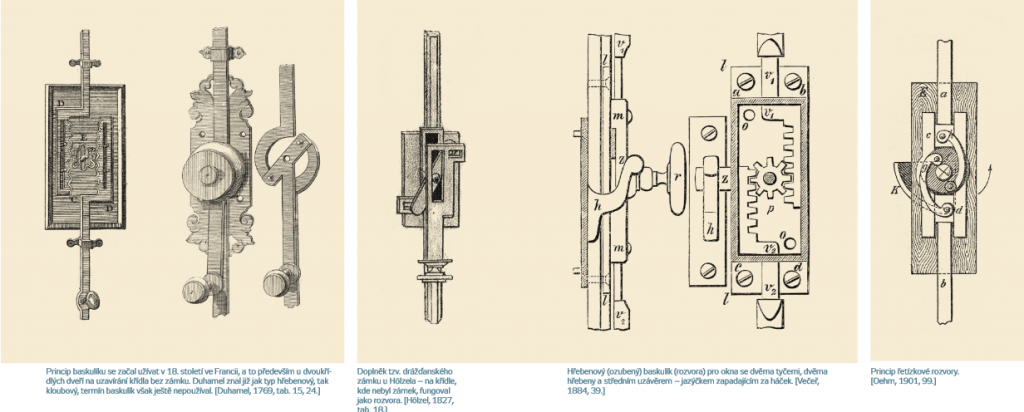 In 2021, the Centre of Building Heritage of the NTM Plasy hosted a thematic exhibition illustrating the development of window and door fittings over the last 400 years or so. The exhibition was accompanied by an extensive critical catalogue richly supplemented with pictorial material.
The introductory chapter of the catalogue provides an overall outline of the development of locking mechanisms from antiquity to the 19th century. It was written by Zdeněk Rasl, curator emeritus of the Metallurgy Collection and deputy for collection activities at the NTM.
The subsequent extensive section entitled "Changes in window and door fittings" was prepared by the main author of the exhibition, Martin Ebel, Director of the NTM Museum of Architecture and Construction. The author traces not only the aesthetic aspect of fittings, but above all their functioning, basic developmental breaks and milestones. Separate attention is also paid to the historical names and contemporary terminology of individual elements. The source of knowledge here is not only the collection items themselves, but also historical elements preserved in situ on monuments, and above all period locksmith manuals and offer catalogues of manufacturers and sellers. This is the first systematic summary of this topic in Czech literature.
The specific topic of the development of padlocks was recalled in basic outlines by Jaroslav Lett, curator of the NTM mining collection.
In addition to locks and fittings, the NTM collections also include a rich variety of other objects that undoubtedly belong to the field of locksmithing. Their selection catalogue is the subject of a section prepared by Lukáš Hejný, Head of the Department of Building and Architecture.
The exhibitions held at the CSD NTM Plasy are followed by other educational activities, which are becoming a permanent part of the local exhibitions. The museum educator Kristýna Koderová presented a sample of them in the catalogue.
The publication concludes with an overview of literature and archival sources on the topic and an English summary.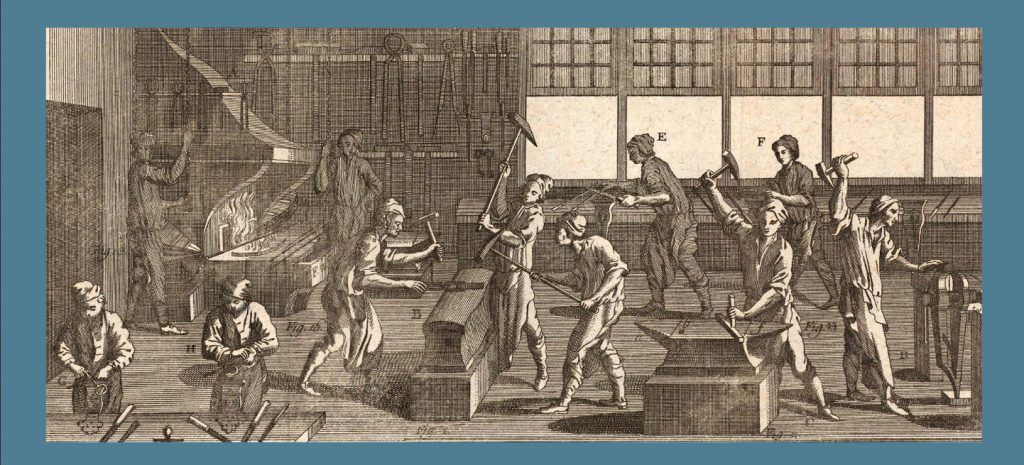 The catalogue is available for viewing and purchase in the NTM e-shop or in the museum shop.
Price: 450,- CZK