The archives of the National Technical Museum contain more than three thousand student works in the field of architecture and civil engineering. The earliest ones were written as early as the end of the 18th century, with the greatest representation from the second half of the 19th century to the 1930s.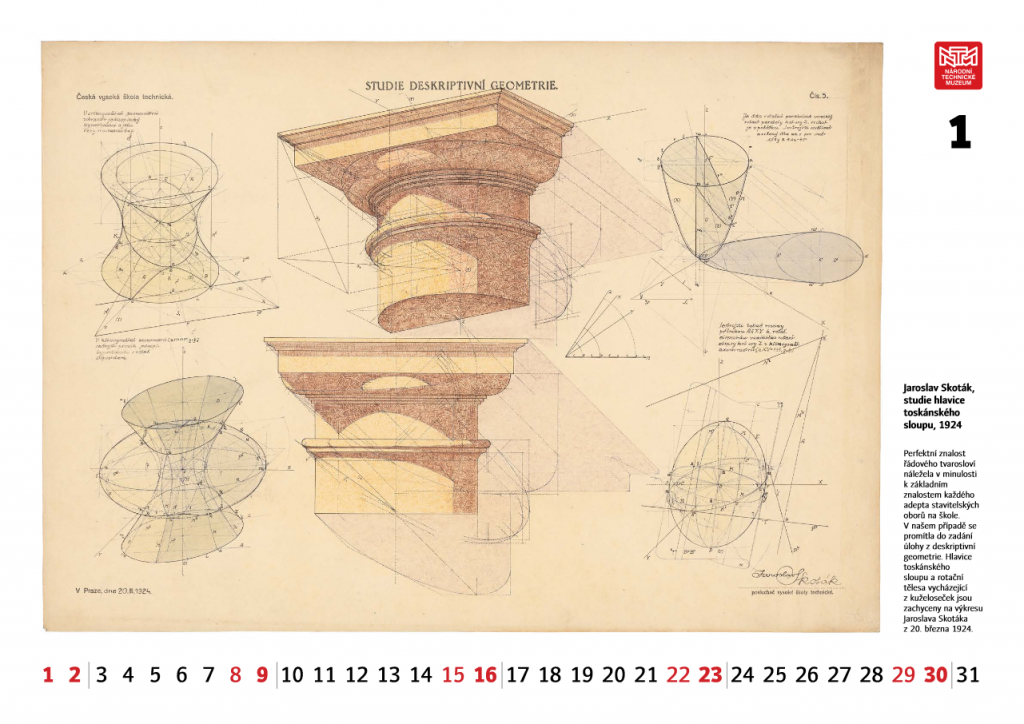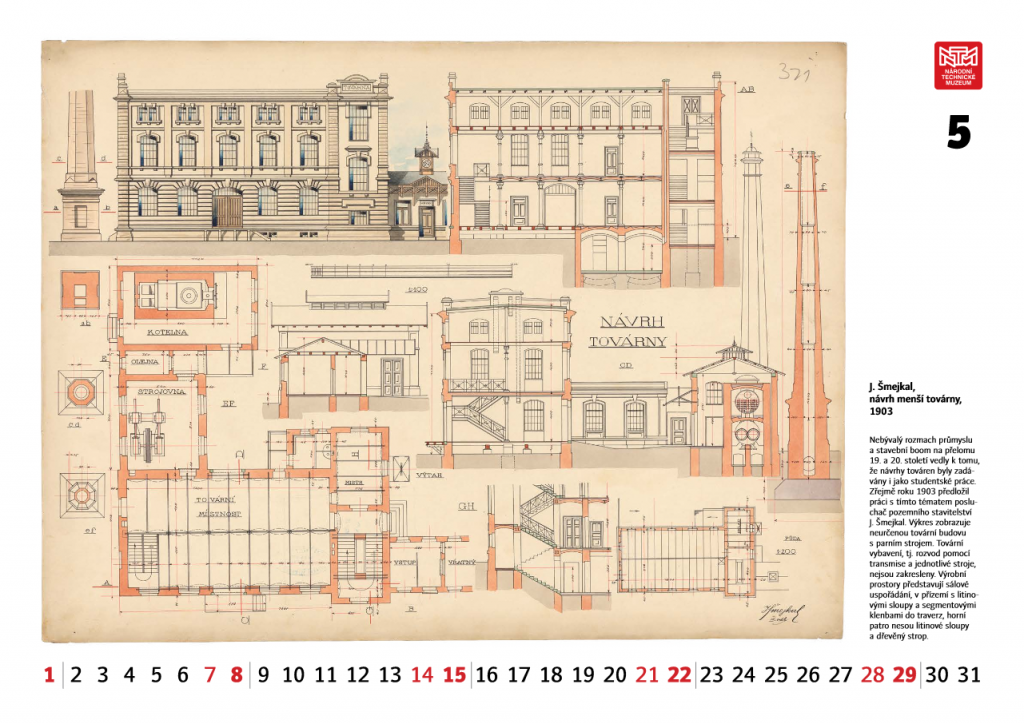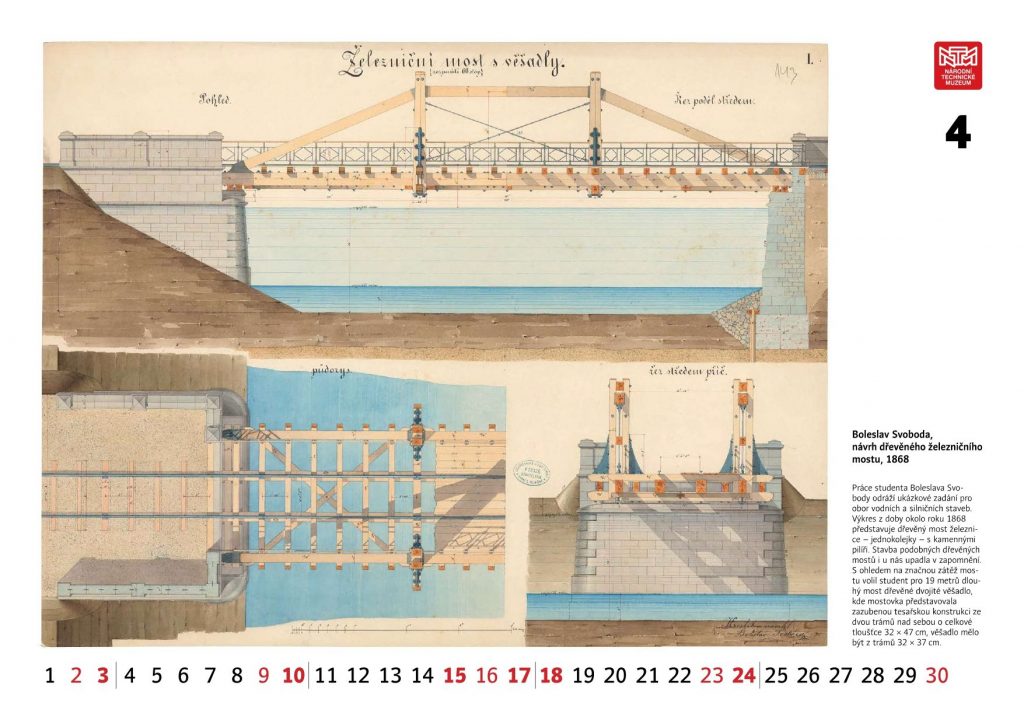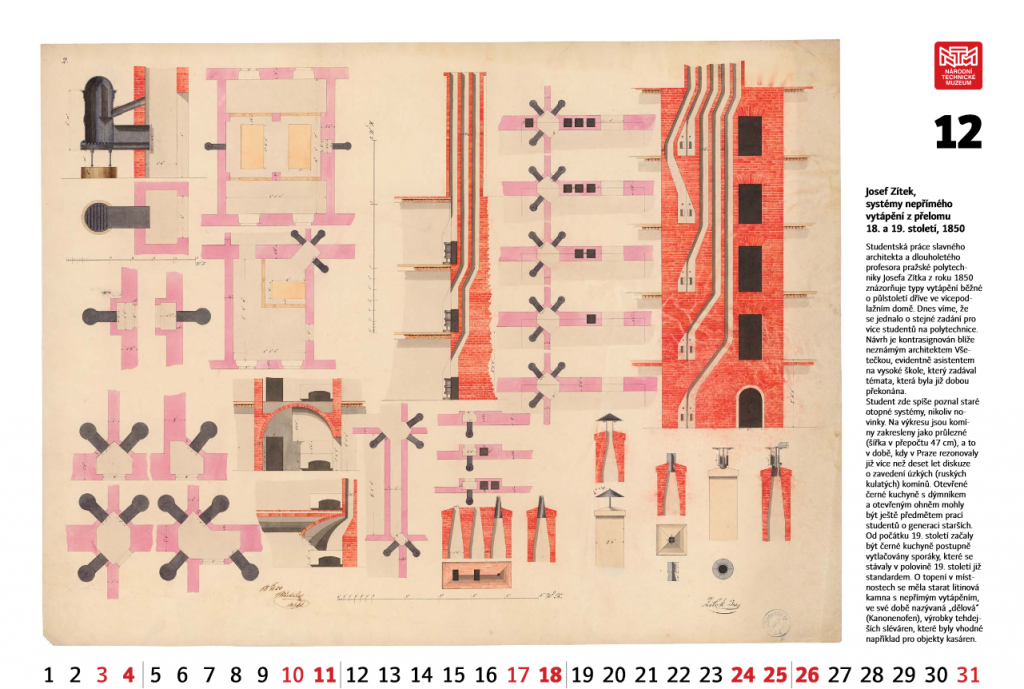 The pages of this calendar are a varied selection of works from the classrooms of the predecessors of today's Czech Technical University in Prague. It has undergone several name changes in the past. From 1803, the Czech Polytechnic Institute of the Bohemian State, which became the Czech Polytechnic Institute of the Kingdom of Bohemia in 1869, educated architectural and civil engineering students in Prague. The year 1879 marks the beginning of the history of the C. a k. (Imperial and Royal) Czech Technical College in Prague, since 1920 the school has been known as the Czech Technical College
The calendar can be purchased in the NTM shop or in the museum e-shop.