The production and application of stucco is an ancient craft rooted deep in antiquity. Evidence
of the craft comes from Egypt, the territory of ancient Mesopotamia, then Greece and
Rome. It is a craft consisting of the processing of malleable matter – stucco or stucco mortar
– to create plastic ornaments and sculptures as well as noble and decorative surfaces
such as artifi cial marble or sgraffito.
Processing techniques have hardly changed to this day.
The popularity and spread of stucco work in architecture across styles can be explained, among other things, by the fact that it is a relatively simple and affordable way of performing a variety of decorations, which would be quite difficult to achieve, for example, in stone, both from a time and financial point of view.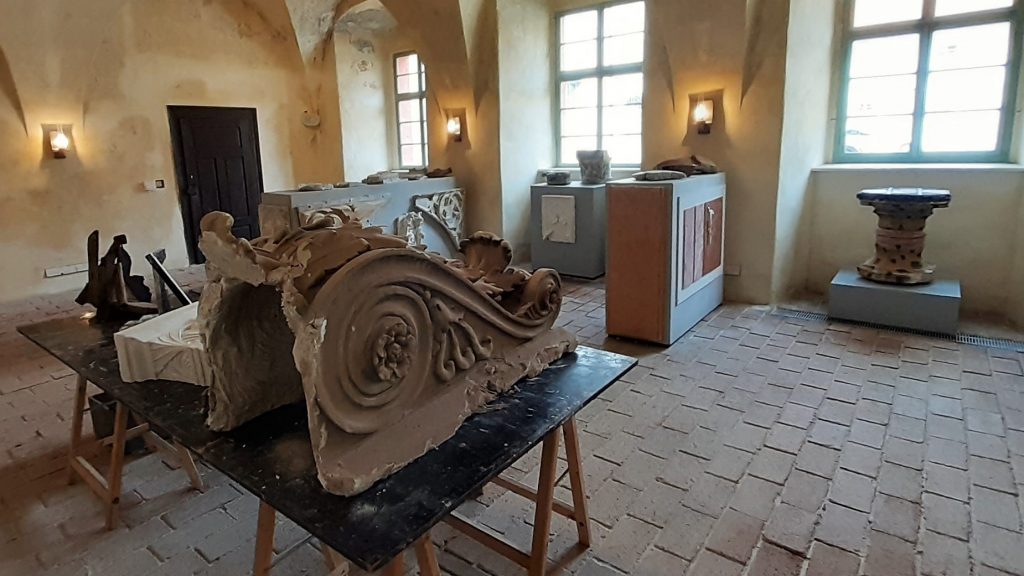 The exhibition provides a brief historical overview of the plastering craft, introduces various materials and techniques, and presents a selection of exhibits from the NTM collections. Among them is the currently acquired set of fragments of the baroque stucco decoration of the former Church of Saint Michael the Archangel in Prague's Old Town, which the National Technical Museum took over from the National Library in June 2022.